Showcasing AuDeo's AV Solutions
Come and see our AV solutions in action
Book a tour of our Experience Centre and see exactly how our AV solutions could work for you in your office environment.
Book your tour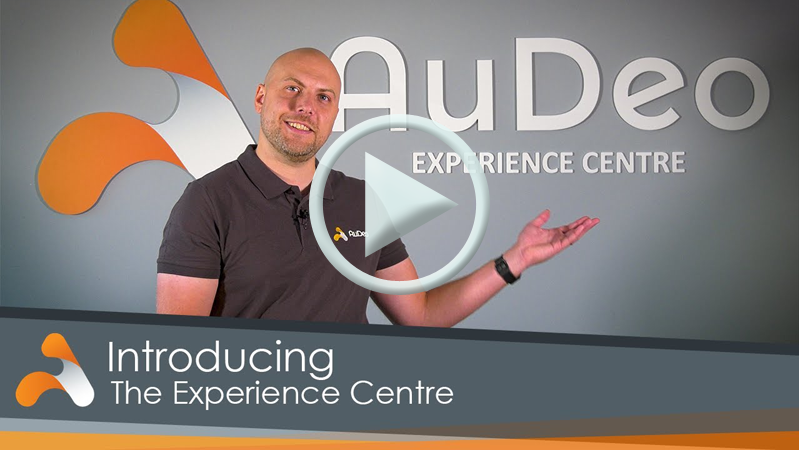 We've created the AuDeo Experience Center. A space that nicely summarizes our AuDeo recommendations and offers us a new way of engaging with you. An inspiring room to meet and collaborate. A room that is ever evolving with the newest technologies transcending our industry. We now have a great place to demonstrate and discuss solutions with you in person or remotely.
The AuDeo Experience Centre puts on show Resource Management Services; Room Booking, Desk Booking and Visitor Management Systems. We can demonstrate an array of Video Conferencing hardware; video bars, cameras and microphones. We can also show you how the latest applications can ensure the most successful digital signage deployment.
The AuDeo Experience Centre is up and running and waiting for your visit.
Get in touch & book your tour
experience.audeo.co.uk
hello@audeo.co.uk
01256 891700